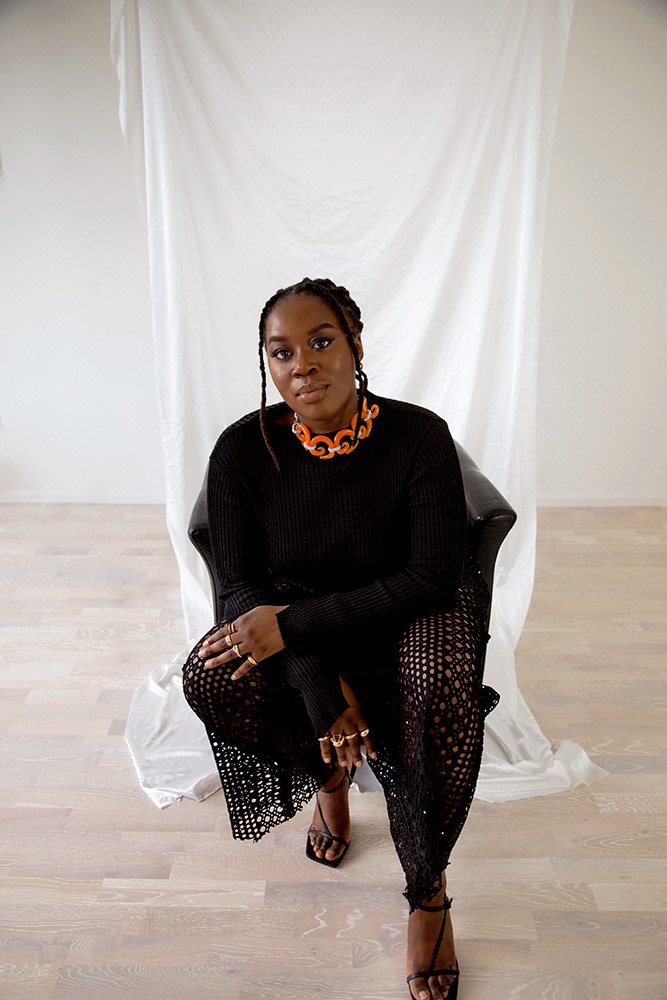 Established in 2019, AAJIYA is a contemporary lifestyle brand that changes the narrative of African Fashion and empowers the multidimensional woman who embraces their full identity and freedom. Our brand works around a non-cliché ideology of what African fashion is by challenging and undermining stereotypes of African fashion, with every piece we create. AAJIYA's mission is to change the narrative by creating various types of fabrics, rich colors patterns, and textures from Africa. We value craftsmanship and independently produced fabrics, resulting in distinctive pieces of the past that can be worn today. This is AAJIYA.
As a response to a visible urge for true African identity within Western fashion, AAJIYA bridges cultural barriers and stretches the boundaries of what might be considered as 'African' in terms of pattern, texture, color, and style. Batik fabric is part of the brand's DNA and tells stories that have been around for centuries. The batik is produced and sourced locally in Mali, in collaboration with small-scale local artisanal dyers.
At the age of sixteen, the founder and creative director of AAJIYA Maimuna Cole initiated the concept of changing the narrative of African fashion. She's a self taught, independent fashion designer from Stockholm, Sweden with roots from The Gambia. In honor of her late grandmother Aji Ya Nije, a self-taught seamstress, she named the brand after her. A multifaceted, independent woman, who is the definition of AAJIYA. Empowering, Timeless and Versatile.